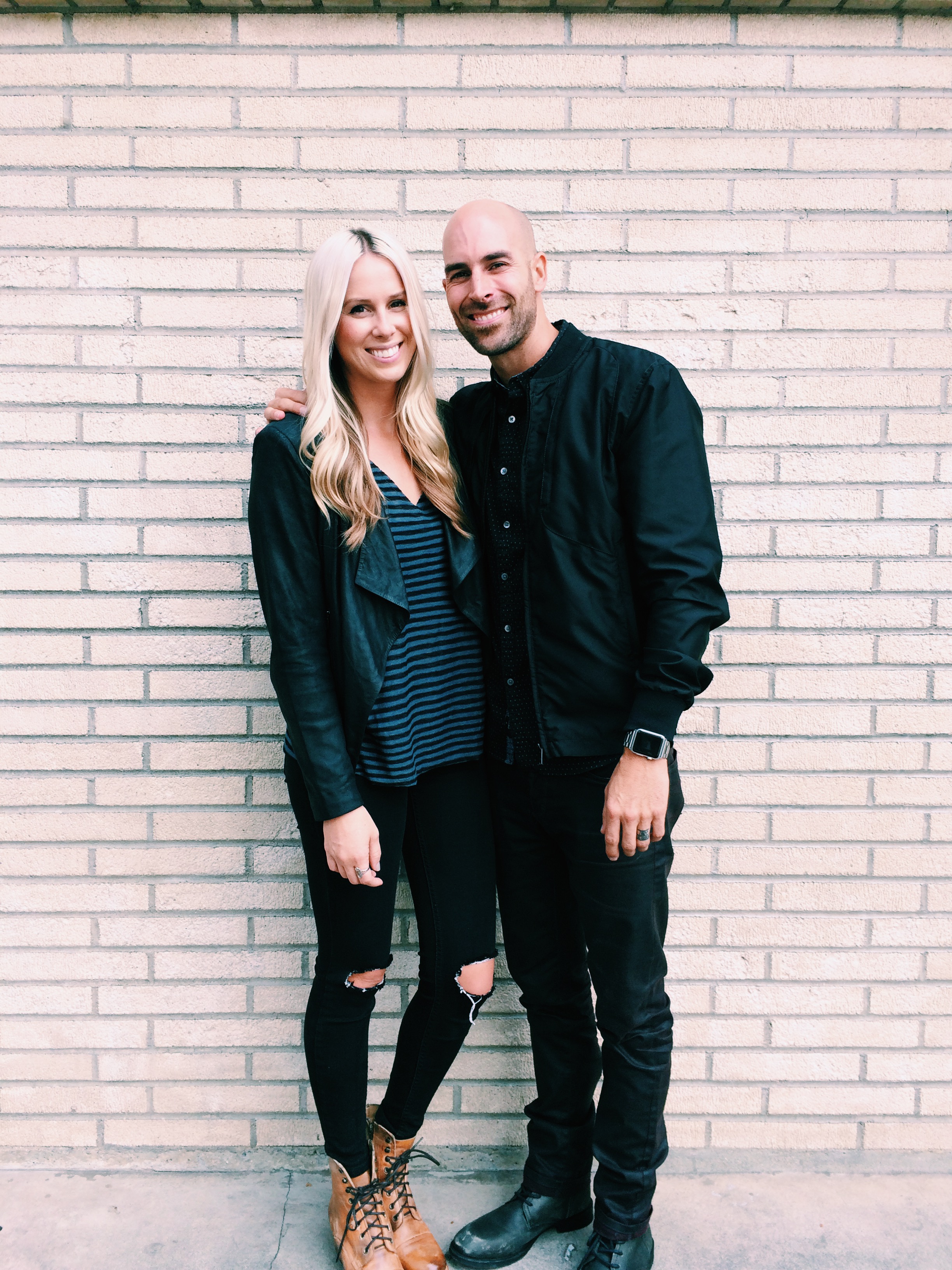 Josh Thompson was born in 1982 and raised for most of his life in Riverside, California. He grew up in a home that worshipped Jesus. Josh's father played piano in their home church and still leads worship today. A crushing moment in the Thompson family was the year their mother went to heaven. Josh was only 6 years old. He is the oldest of three boys. Jacob was 4 and Jesse was 2 when they lost their mother. Josh's father did his best to provide for and raise three boys in the ways of the Lord as a single parent. Josh went to Ramona High School, played football for four years and was vice president of his school. During high school, he began attending a church not far from his home.
Josh had never fully committed his life to Jesus but one day he heard a preacher get up and talk about how he depended on God for everything. Josh knew the gospel because of his upbringing and on that day he heard Jesus call him to follow Him forever. From that day, he was never the same. There were desires to love, serve, and seek God like never before. Not long after his conversion, Josh on his lunch break walked across the street to hear Pastor Greg Laurie preach. Josh loved hearing and seeing the gospel preached and people called to repentance; he knew he wanted to do that for the rest of his life. From that day on, he knew that Harvest was his church home.
Josh began to serve in the Harvest High School Ministry and be discipled by Pastor Steve Wilburn. He also began a bible study called The Upper Room, which met in homes and eventually grew to meeting in coffee shops in Riverside. Josh came on staff at Harvest Christian Fellowship in 2002, working as an intern with the High School Ministry. He got into 13 different high schools in the area, establishing bible clubs, preaching the gospel, and seeing many young people come to Jesus.
After a few years as an intern, he got the opportunity to attend a pastors-in-training school in Mexico with Pastor Jon Courson. When Josh returned from Mexico, he left to Israel to live there for a brief time and to study the bible and tour the land. When he returned from Israel, he began to serve in the college ministry (The Well) at Harvest alongside Pastor Mike Jonker and did so for five years. In 2008 Josh began working with Harvest Crusades to help spread the gospel. Josh has been privileged to sit under Pastor Greg Laurie for many years and joined his pastoral staff in March 2010. He was also given the privilege to preach at Harvest Sunday Nights for 3 years and over see a satellite campus for a few years.
In 2011 Josh married his beautiful bride and best friend, Katie. She is his greatest gift in life and he couldn't accomplish all that he does without her great support and help. In 2014 the doors opened for Josh to plant a church in Los Angeles, Studio City, California. Pastor Josh serves full time as the Lead Pastor for Preaching and Vision at Legacy City Church. Aside from spending most of his free time with his wife, he loves to surf, play music, and preach the Word of God!
Born in: 1982
Birthplace: Riverside, CA
Pastor since: 2010
Previous work: Construction
Favorite verses: 2 Timothy 2:15, 1 Corinthians 10:31
Married to: Katie
Married since: 2011